J. Ed Nanney
Trainer, Mediator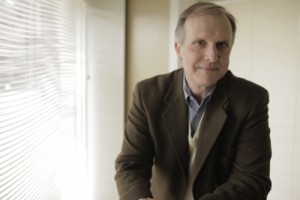 J. Ed Nanney has been licensed to practice law in Tennessee since 1981. He began his career in a civil litigation practice before joining the law department of a Fortune 500 company in 1987. Over 17 years with that company, he managed litigation throughout the country and was promoted to executive positions in both the United States and Canada. He left the "large company" world in 2004 to form his own business. Practicing solo since 2007, Mr. Nanney concentrates his practice on the legal interests of individuals, small businesses and entrepreneurs. Ed is a General Civil Mediator listed pursuant to Rule 31 of the Tennessee Supreme Court and a Fellow in the International Society of Certified Employee Benefit Specialists.
Mr. Nanney serves as a trainer with Private Dispute Resolution Services in the area of law and ethics.  He also serves as a monthly guest on WRCB addressing legal questions and issues.  He recently served as Assistant Professor of Paralegal Studies at Chattanooga State Technical Community College teaching legal research, case writing and analysis, trial practice and civil procedure, torts, contracts, criminal law and procedure, insurance law, real estate and wills, trust and estates.
Ed earned his undergraduate and law degrees (BA with Honors in American Studies, JD) from the University of North Carolina — Chapel Hill where he was inducted to Phi Beta Kappa, elected a member of the Holderness Moot Court Bench and awarded Order of the Barristers for excellence in trial advocacy. Ed and his wife have two children and live in Lookout Mountain, Tennessee.