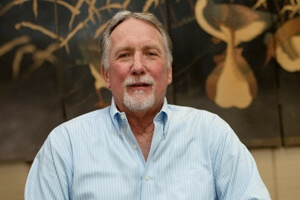 Terry Croghan is a professional trainer in the field of collaborative mediation.  He received a Bachelor of Science degree in Mechanical Engineering from Washington State University and his law degree from Arizona State University.  After that, he was for over 25 years a litigation attorney in Arizona, Los Angeles, and San Francisco.  During the latter part of that time period, he acquired his dispute resolution expertise through mediating cases in the areas of commercial contracts, real estate, construction, personal injury, probate, insurance, and a variety of employment disputes.  Then as well, he expanded his expertise through specialized training in the mediation process; civil, business, organizational and commercial mediation; as well as by participating in the training of people who were interested in becoming mediators or mediation advocates.
Terry moved from the San Francisco Bay Area to western Montana in 1998, where he continued to do long-distance legal work and consulting for several California law firms.  Also in Montana, Terry has served as a consultant to organizations seeking to implement a dispute management system design, and has mediated various kinds of disputes, both public and private.
Terry's taught courses in alternative dispute resolution and employment mediation at San Francisco College of Law and John F. Kennedy Graduate School of Professional Psychology.  He was an Adjunct Faculty member at the National Judicial College in Reno, Nevada, training judges in collaborative mediation.  He's also conducted mediation workshops for the California CPA Education Foundation and mediation-related seminars for personnel of "The Log Cabin," a Northern California Juvenile Detention facility.
As a mediation trainer for over 22 years, Terry's focus has mostly been in the area of general civil and family law.  He's served in that capacity with mediation training firms headquarted in both Florida and California.  In Tennessee, he's been associated since 1997 with Private Dispute Resolution Services, training professionals from a variety of fields about the mediation process so they may attain Rule 31 Supreme Court Listing or to refine their mediation or mediation advocacy skills.
After moving to Montana, Terry became and continues to be a regular participant in local community theater in Hamilton and Missoula, Montana.  He's had the honor of performing in a variety of comedic, dramatic and musical productions, including several Shakespearean roles.  Some of his favorites were the lead roles of King Arthur in Camelot, Tevye in Fiddler On The Roof, Henry Higgins in My Fair Lady, C.S. (Jack) Lewis in Shadowlands, Clarence Darrow in the one-man play Darrow, and Elwood P. Dowd in Harvey.  Over the years, live theater performance evolved into one of Terry's most joyous pastimes, equaled only by his enjoyment of teaching others about the art and craft of collaborative mediation as a means to resolve disputes of any kind and complexity.